Are you an estate or letting agent? How can 'Guarantee My Rent' help you?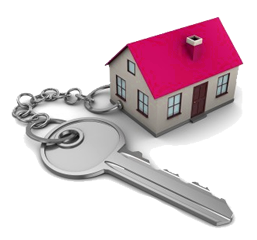 We are finding many landlords are getting tired and see the only option as selling up. Ask them to STOP and consider an alternative!
Sure, they bank the capital now – but for what advantage? Putting that lump sum in the bank might earn them 0.1% interest if they are lucky. In reality that lump sum will just dwindle away, they will also lose the benefit of very low interest rates on the mortgage and will no longer see any capital growth on their property.
Is selling really their best option?
By contacting us we can assist your clients and allow them to keep their asset whilst at the same time receiving their income every month with a guarantee of rent. No longer will they have to pay council tax on the empty property.
The advantage to you is that you will keep any agreement that you have with your client. A constant monthly fee that you might have in your agreement with the landlord.
Where possible we will use our management agreement between us and the landlord. As an agent you may still have a management agreement between you and the landlord. The monthly rent will then come to you as the agent for you to pass on to the landlord less any fees that you might have negotiated. A win-win situation.
This can be a very valuable added benefit that you can offer your clients.
We already work with a number of estate and letting agents around the UK, maybe we can also work with you and your colleagues?
Call us now on 0333 444 7366 to register your interest. One of our directors will call you back and where possible arrange to come to your office to discuss how we can work together. We make no charges to you as an agent. The service is free.
If you have a client that can benefit today, call us on 0333 444 7366 and we can get them relaxing and enjoying the guaranteed rent every month very quickly.
Email us at agent@GuaranteeMyRent.co.uk to make contact and take the next step to helping your clients.